Flipkey Guest Blog: Don't Miss this Washington DC Museum
https://www.flipkey.com/blog/2...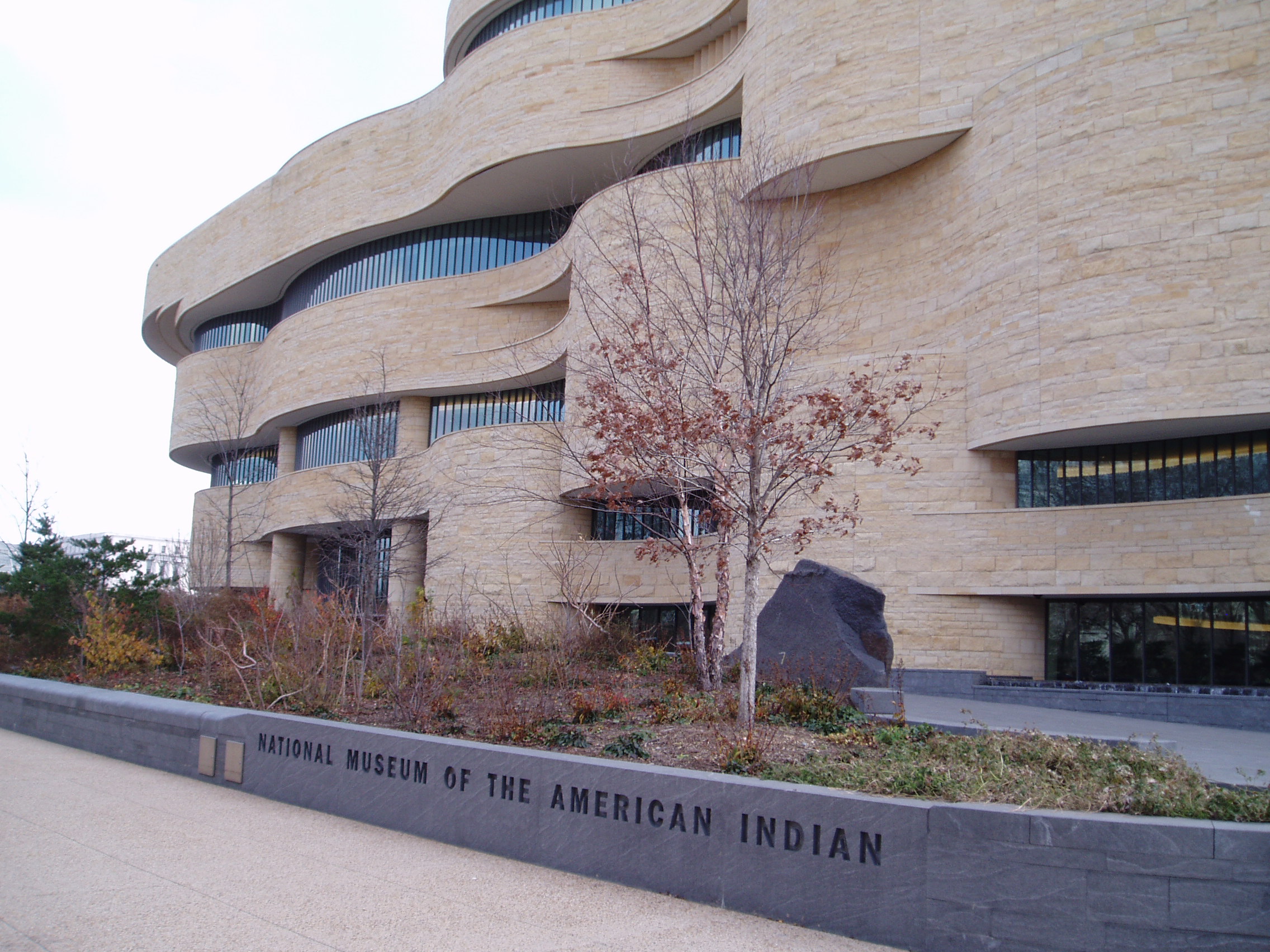 As Thanksgiving approaches, kids all across the United States are crafting construction paper into tall, black pilgrim hats, and yellow and orange feathers to glue into Native American-style headbands; they're rehearsing their parts for the school play re-enacting the first Thanksgiving harvest dinner. If that sums up the extent of your kids' education on Native American culture and history, it's time to plan a visit to the newest of the Smithsonian museums along the Mall in Washington DC: the National Museum of the American Indian.
When we visited last year, I was immediately struck by the organic feel of the museum building. From the undulating exterior walls to the spiraling central hall, every design detail reflects the connection to nature that is so vital to Native American culture. We planned to make it a quick visit, but were so completely drawn in by the artwork, the artifacts, and the stories they told that a full day slipped away.
The Our Universe exhibit draws on timeless themes that help visitors find more commonalities than differences with the ancient Native American societies. Interactive activities for kids and families happen regularly at the ImagiNATION activity center, and the movies offer a chance to keep learning while you get off your feet for a bit.  Any family with a horse-crazy teen really needs to get there this November, as the NMAI opens A Song for Horse Nation, an exhibit that explores the impact of horses on Native American culture.  
Just when you think your eyes and ears have taken in all the Native American culture that a person could possibly absorb in a day, head down to the Mitsitam Café to get your fill of the scents and flavors of traditional Native American dishes. Five counter areas allow you to choose specialties from the Native American tribes around the regions of America: the Northern Woodlands, the Great Plains, the Northwest Coast, South America, and Mesoamerican. I'll admit the café was my favorite part of the museum— the combinations of ingredients from each region may have been traditional, but I found them a fresh and delicious way to connect with Native American culture.